case study
IFSECGlobal
An end-to-end IDIS video solution is helping Bristol Zoological Society in the creation of a new Bristol Zoo at its 136-acre Wild Place Project site.
This follows the closure of the Society's 186-year-old Bristol Zoo Gardens on 3 September, as the charity pushes forward with an 'inspiring' wildlife conservation agenda.
When the work is completed over the next few years, around 80% of the species at the new Bristol Zoo will be linked to conservation breeding and conservation programs around the world – a 'higher percentage than any other zoo' in the UK. Wild Place Project will remain open to visitors throughout the development phase.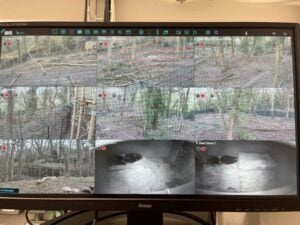 Upgraded CCTV visibility over the site is a crucial part of the Zoo's strategy and the installation, carried out by KIS Fire and Security, has delivered welcome conservation benefits. For the first time, a wolverine cub has been born and raised at Bristol, with vets using remote video to avoid disturbing the 'notoriously skittish' animals during the high-risk birth period – something that may result in newborns not surviving.
The solution also gives staff '24/7 visibility' over enclosures, perimeters, and public areas, including raised tree-top walkways.
IDIS's 2MP 36x Lightmaster PTZs, which deliver 'crystal clear' images in full HD resolution and is designed to capture footage at distances of up to 350m in full darkness, are helping the maintenance team verify that fences are not compromised by storm damage and falling branches . The cameras feature 120dB true WDR dynamic range, backlight compensation, plus 'advanced' image control settings which means they can cope with the continuous fluctuations in light and allow the well-camouflaged animals – including bears, wolves, and lynxes – to be seen' clearly'.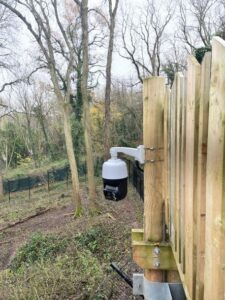 The IDIS Center VMS provides a powerful, flexible operating platform that is designed to make the system easy to use, with the ability to scale up to IDIS Solution Suite as the site expands.
The transformed surveillance capability now provides the zoo with a truly futureproof system and there are plans to integrate it with Microsoft Active Directory, making it easier to manage access rights, and with perimeter detection. Adam Evans, Head of IT at Bristol Zoological Society said: "Our IDIS video solution, delivered by KIS Fire & Security, gives us the best long-term value for Wild Place Project, with the flexibility to scale and adapt as we develop the new Bristol Zoo. Looking ahead, IDIS also makes it easy for us to take advantage of AI-powered analytics and integrate with wider systems."
Pete Dowsett, Installation Manager at KIS Fire & Security, commented: "With this end-to-end surveillance solution, the Wild Place Project can reliably and cost-effectively safeguard its animals, visitors, and staff. It was a privilege to be selected to work on an important and unique conservation project such as this, and we look forward to supporting Bristol Zoological Society for many years to come."
Evolving opportunities, same challenges – Learnings from FIREX International 2022
This eBook provides a summary of several key discussions and presentations that took place at FIREX International 2022 in May, alongside some additional exclusive content for readers.
We cover topics ranging from the issue of single staircases in high risk and multi-occupied buildings, through to the role the Internet of Things (IoT) is playing in the fire safety industry at present. There are also chapters on how BIM can support fire safety standards, the role of the digital golden thread, smoke control in high-rise residential buildings, and insight into a new guidance note for fire alarms from the FIA.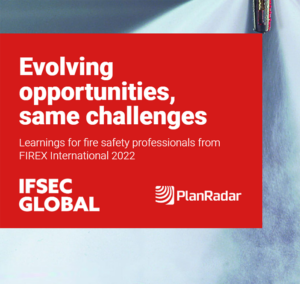 Related Topics