Michael Burns' path to working for a Fortune 500 company was a winding one, and probably wouldn't have occurred if it weren't for a major turn taken near the end of his Wabash career.
Like many students, the 1998 graduate came to the College thinking he had his career plans figured out. Even though his father is a lawyer, Burns was determined to become a doctor and majored in biology.
After studying abroad in Australia during the second semester of his junior year, Burns began questioning whether joining the medical field was what he really wanted to do. Graduation was getting closer, and the pressure of uncertainty was building.
Thanks to a bit of encouragement from his mother, Burns got to where he is today, leading a broad team of lawyers and business professionals as the vice president and general counsel at CSX, one of the nation's leading rail-based transportation companies, headquartered in Jacksonville, Fla.
Burns is responsible for the company's legal, corporate secretary, risk management, freight claims, and environmental and hazmat functions. He began his career at CSX in 2006, has held positions of increasing responsibility throughout, and is a graduate of the Executive Development Program at the Harvard Business School.
"I hope my story will help other current and former Wabash students understand that for many, the future is not a straight path that can be planned out completely," said the Fort Wayne, Indiana, native. "My path as a biology major turned law student at the 11th hour of my Wabash career was scary at the time, but turned out to be one of the best decisions I've made. I look back now with a sigh of relief."
Q: What drew you to originally study biology? When did the switch to law happen?
Since my early teenage years, I was convinced I wanted to be a doctor. Coming to Wabash, I knew that majoring in biology was the path I needed to follow to become a doctor. Of course, I quickly found out that being a biology major would not be an easy path, but I had made a plan and was sticking to it.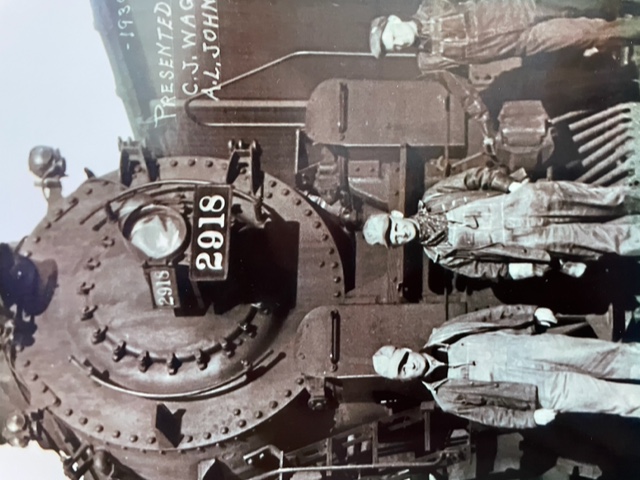 That suddenly changed when I studied overseas at the University of Queensland in Brisbane, Australia. Before my trip, I really started doubting my decision to study biology and pursue a career in medicine, and I felt trapped in the path that I had taken. Making things worse, as the path became more difficult, it became clearer each semester that I wasn't a strong biology student. I was surrounded by many biology colleagues, including fraternity brothers at Phi Gamma Delta, who were excelling. It was stressful and my plan was unraveling with what I felt was little time left to pivot.
When I came back from Australia, I thought about options: maybe a masters in bioethics, maybe just find a job to get some experience and then go back to school. I didn't have a plan and graduation was less than a year away. One evening I was on the phone with my mother. Sensing my anxiety and reminding me that I was only 22 years old, she said, 'Why don't you just take the LSAT (Law School Admission Test)?' I decided to do it so I could have that in my back pocket in case I needed it. I figured with a law degree, similar to a Wabash degree, my options for a career in many different fields would be wide open. I now had a plan.
Q: You took the LSAT your senior year while majoring in biology and minoring in history. How did you prepare for the exam?
It was certainly challenging balancing a biology major and studying for the LSAT. At that point, most of my biology classmates were heading to medical school or other post-graduate work in a biology or chemistry-related field. I may have been the only one who was taking a completely different path.
After taking (and passing) the LSAT, I felt like I was heading in the right direction, or at least had a plan for the next few years. Looking back, this was the first time that I truly realized the value of my Wabash education and the variety of challenges it prepared me to handle.
Q: You're a 2001 IU Robert H. McKinney School of Law graduate, and have been with CSX now for 16 years. What lessons have you learned from your path as a Wabash undergraduate to where you are now?
During my almost five years practicing law in Fort Wayne and even my first several years with CSX, I always thought that I needed to have the answer or my clients or business partners would think I was not a good lawyer. While I certainly needed to learn various areas of the law as I progressed in my career, I learned that it isn't an extensive knowledge of the law that makes you an effective lawyer.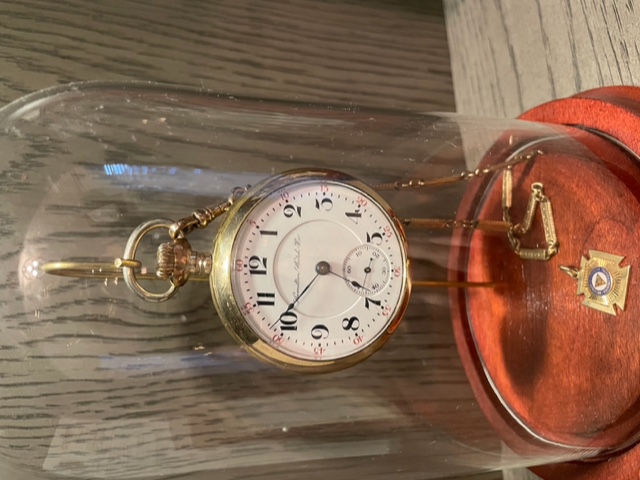 Your ability to communicate well and work collaboratively with your clients, business partners, and colleagues is what sets you apart from others. Having strong communication and interpersonal skills, along with solid emotional intelligence, are more important skills than simply learning as much as you can about any particular area of ​​law.
It's OK to tell your client or business partner "I don't know the answer, but I'll help you figure it out." I tell students and young lawyers all the time that you know you are heading in the right direction if your teacher or professor noted 'plays well with others' on your report card.
Q: What do you love about your current role?
For the first half of my legal career, I really focused on labor and employment-related legal issues, both at the law firm and at CSX. I enjoyed that work, but was ready to expand my knowledge and skill set. I've been fortunate that CSX has provided me with the opportunity to expand my legal and professional skills by leading a large team of lawyers and business professionals across a wide variety of disciplines. My days are filled with legal and regulatory issues, strategic planning, and team building. Not two days are the same, and I really enjoy the many challenges that come my way each day.
Q: What advice do you have for students?
Whether you decide to go to graduate school, jump right into the job market, or spend some time traveling, you have many years ahead of you to choose a career. You will make mistakes, you will get frustrated, and you will worry. But this is part of the journey, and it will be worth it. I've forgotten more than I knew about biology, but I wouldn't go back and change my path. Wabash helps build a foundation that will serve you well in any career you choose and the challenges you will face along the way.